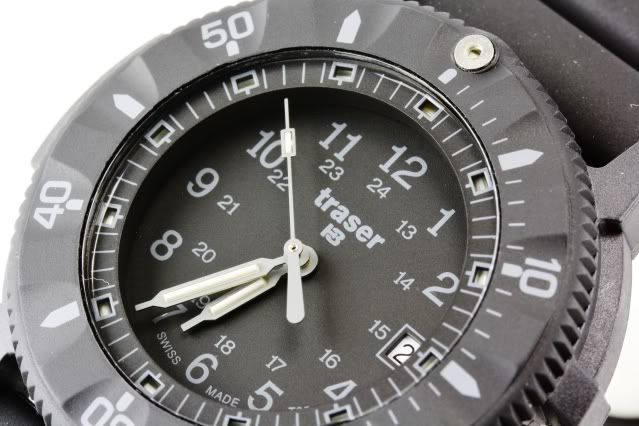 The Watch Guys are proud to present the ALL NEW -
Traser P6508 Shadow
The Traser P6508 Shadow is based on the legendary Traser Code Blue watch. It has all the same great features including the incredibly popular combination of blue, orange and green tritium gas illumination tubes but is now available in the new "
Blackout
" style.
As you may be aware, the all black or "blackout" watches are all the rage right now. You will find a veration in almost every brand in the world. So, what makes the Traser different? With the P6508 Shadow you get the legendary Traser military durability in a true Mil-Spec F watch, great styling and the superior "always-on" illumination Traser is known for.
Traser watches really are some of the best in the world and until you see a Tritium watch for yourself you really can't understand. There is nothing else like it and once you try one, you will be hooked for life. It truly is the perfect watch for any occasion.
For more information, pricing, pictures and specifications please take a closer look
here
.